2017 MYANMAR GIVE BACK GIVEAWAY / 2017 MYANMAR
It's that time again! The GiveBack GiveAway is back, this time in Myanmar. And our project is more meaningful than ever. The GBGA team, including our founders Johnny and Josh, will meet you guys in Yangon, Myanmar's capital city.
Our 14 day trip is layed out below, an epic backpacking trip throughout the whole country. Night buses, ethnic tribes, boat journeys and some of the most beautiful parts of the world you can imagine, not to mention our special treat – the balloon festival in Karen state. It'll be something like you've never seen before, and something only a handful of foreigners ever get to experience!
First though, raison d'etre. This year's project is something truly special. We're working with an amazing local community about 70 minutes outside Yangon. Located on an island this community has been struggling ever since Hurricane Nargis in 2015 wiped out most of what they know. The United Nations moved in directly in the aftermath to save lives but since then these guys have been struggling.
The temporary UN building has been used as a high school for the 1,200 strong community but the kindgarden and nursery have nothing but a shack to work with. Step in the Give Back Give Away team! We'll be fundraising our standard $10k (partly through crowd-funding and partly from your project donations), and with that we will move in for 3 hard days labour, in conjunction with the local Burmese guys and build:
Essentially a school. One purpose made classroom fit for the students
A small playground so the 22 kids have the chance to be kids
A dormitory for 16 of the 22 kids who are orphans and currently are sleeping wherever they find space. They'll be over the moon with their own little bunk beds, drawers, mattress, pillows, and sheets.
So now we need your help. First please donate to the project, knowing that 100% of the funds go to the GBGA cause and none to us. Secondly, PLEASE SHARE our fund raising page, our website, our social media. Honestly, a little money from you guys goes a long, long way. And finally, come join us! We have space for 15 people only, and normally we sell out within the first 48 hours. Come and make a difference, and have the trip of a lifetime as part of the deal. See you in Yangon!
DATES: October 29th to November 12th
PRICE: $1999 + $249 project fee (*all fees in USD)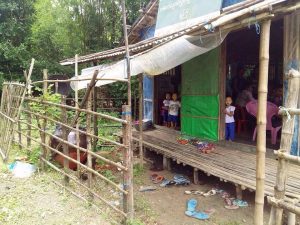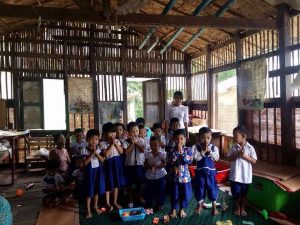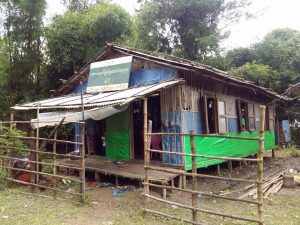 DAY 1
Sunday,Oct 29 –  Yangon
Welcome to Myanmar! Today we meet one another, get updated on the projects, and meet the guides in Yangon before heading out to enjoy the city in one of the best ways possible. Night markets!
DAY 2
Monday,Oct 30- Project Location
Rise and shine! It's time to start giving back. Today we will visit the project, meet the local and get an introduction to how we are going to be making an impact.
DAY 3
Tuesday,Oct 31- Project Location 
Here we go! Today we begin working at the school, building the dormitory and classrooms and making the kids smile!
DAY 4
Wednesday, Nov 1- Project Location
Today we continue working at the school, building the dormitory, classrooms and making the kids smile!
DAY 5
Thursday, Nov 2- Yangon
Today we'll check out the sights around yangon in the morning before taking a flight to Lake Inle in the afternoon.
DAY 6
Friday,Nov 3- Lake Inle
Surprise! There's a world class balloon festival happening in Taunggyi. We'll spend the day cheering on the best balloons, watching the fireworks and enjoying the crazy atmosphere.
DAY 7
Saturday, Nov 4- Lake Inle
We've been on the go so today there's time to relax near the picturesque Inle Lake, enjoy a boat trip around the water and soak up the town.
DAY 8
Sunday, Nov 5- Mandalay
Don't need to set your alarm early today. Take a bit more time to enjoy the lake before we take an afternoon flight to Mandalay.
DAY 9
Monday, Nov 6- Mandalay
There's plenty to see and do in Mandalay. Enjoy being outdoors and seeing the lush scenery before we visit the famous U Bein bridge.
DAY 10
Tuesday, Nov 7- Mandalay
DAY 11
Wednesday,Nov 8- Bagan
Early rise to get on the boat from Mandalay down to Bagan. We take the slower paced, authentic river cruise experience.
DAY 12
Thursday, Nov 9- Bagan
Explore Bagan and it's ancient history on two wheels. We'll be taking a bike tour through the ancient buddhist monuments and learn about this growingly popular gem
DAY 13
Friday,Nov 10- Bagan
Ever wanted to float over a stunning landscape in a hot air balloon? Today is your chance! In the evening we are going to take the always exciting ride back to Yangon on the night train.
DAY 14
Saturday, Nov 11- Yangon
It's our last day. You'll have the day to explore Yangon and have one final night as a group.
Time to say our goodbye and see you on the next GiveBack GiveAway.